Living Room Decoration Ideas For 2022- Trends Prediction
Happy New Year!!
A New year brings new perspectives, and new trends. What will our interiors look like in 2022? The new year is here and whilst it is traditionally associated with making new year's resolutions, it is also an excellent opportunity to update the look of our  home, especially the living room.
It is the place where one relaxes, reads a book, or socialises with family and friends. The arrangement must therefore be carried out with great care. To achieve successful living room decor, you have to think about several things: trendy lights, furniture, the orientation of furniture, storage, and customization. Here are some predictions for living room decor trends for 2022. 
Rounded furniture
The first decoration trend for 2022 that we will see everywhere will be the selection of furniture and accessories. Say goodbye to square interiors with perfectly sharp angles and straight lines, generally prized for optimizing space. So prefer furniture with soft lines and organic patterns: rounded sofa, round wooden coffee table, curved chair, half-moon bar table, round lampshades like William Morris Blackthorn Charcoal drum lampshade, round wall shelf, etc. In a nutshell, the rounder the shape, the better
Black Accents
In the year 2022, we expect to see an increase in the popularity of black accents and hardware in the home, according to experts. In order to give more minimalist spaces some edge and depth, choose neutral or light colours for the main elements of your space.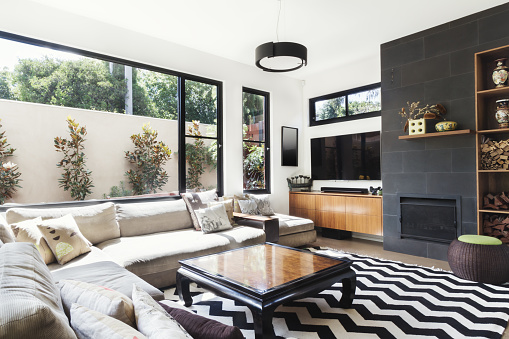 You can use large sofas and paint colours and incorporate black accents to create contrast. Use neutral colour cushions for your sofas like the William Morris Strawberry Thief design cushion (aqua). An area can be accentuated with the use of black accents, such as lamps. You can use Lemur drum lampshade in an Emma J Shipley print in a white neutral colourway.
Cork Flooring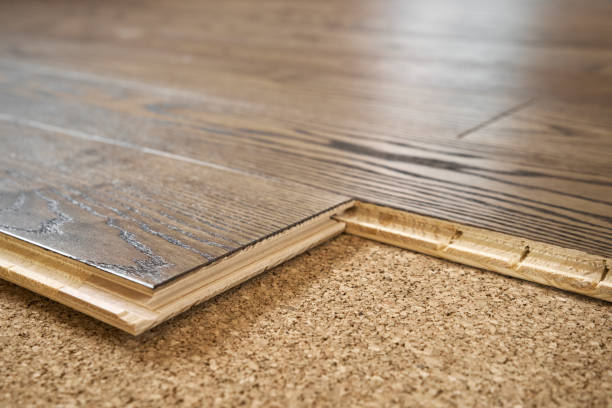 Cork flooring has returned, and it's better than ever. Forget about the orange cork tiles from the 1970s. It's a popular flooring choice for 2022 because of its environmental credentials and the ease with which it can be sourced sustainably from sustainable sources. Cork's natural thermal properties make it an excellent heat insulator, and it is much less expensive than underfloor heating.
Table Lamps
By 2022, we expect to see an increase in the popularity of handmade lamps. If you like classic and regal style, but also user-friendliness, you cannot miss this lig
hting trend. The lamp in the living room is typically placed on a side table next to the sofa. If you want a perfect trendy lamp for your living room, you can buy William Morris Willow Bough Blue Coolie Lampshade. This artistic lamp will create a warm and welcoming atmosphere in your living room.
If you want to buy trendy decor for your home, you can visit our website FAIT PAR MOI. We have a large selection of handcrafted items to choose from. So take a look  and fill your home with new and fashionable items. We also undertake commissions if you are looking for something bespoke.
Speak soon
Rachel x